Tantric Orgasms for Women & Men
The general belief is that women have the capability of experiencing three different kinds of orgasms:
In Tantra massage a new kind of orgasm can be experienced by both women and men, the energy orgasm, often referred to as the "heart" orgasm. Tantra teaches one to, at all times "be in your heart," which means always being cognizant how positive the erotic energy is within yourself. The suggestion is that there is a possibility of transforming the blissful erotic feelings of sex into a complete orgasmic state that envelopes the entire body.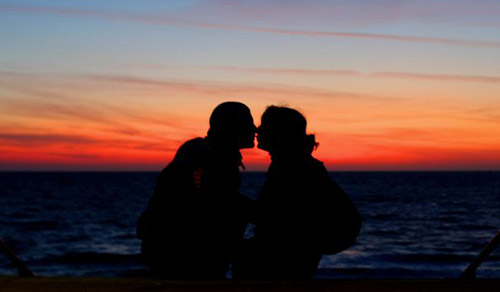 At first, Tantrikas can have this type of orgasm after spending prolonged periods of time in tantric lovemaking. In time and with plenty of practice, they can evolve to this state using nothing more than focus and breathing. No physical touching or ejaculation is needed for this orgasmic wonder to occur, which is often called "thinking off." This is a solo type of sexual experience but can be included in lovemaking with your partner, allowing the different kinds of orgasms to merge together. This enables the couple to transcend all peaks of pleasure previously thought possible.