Sky Tantric Massage London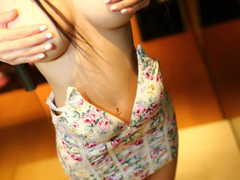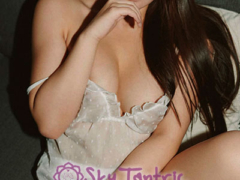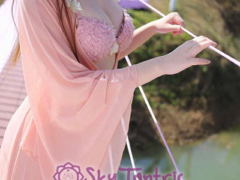 Contact Information

Opening Hours

Monday

11:00 am - 2:30 am

Tuesday

11:00 am - 2:30 am

Wednesday

11:00 am - 2:30 am

Thursday

11:00 am - 2:30 am

Friday

11:00 am - 2:30 am

Saturday

11:00 am - 2:30 am

Sunday

11:00 am - 2:30 am

Client Gender

Massage for Women

Massage for Men

Massage for Couple

Incall or Outcall

Incall Massage

Outcall Massage

International Travel

Detailed Information

Welcome to the Tantric Massage London at the Sky Tantric where you can explore your erotically seductive fantasies.
Sky Tantric Massage is based in Victoria in central London just 2 min from Victoria tube station.

Battersea Central London area only 7 min walk from  Vauxhall and Stockwell tube stations.

We take pride in presenting our range of  massages like Tantric massage,Sensual massage and Erotic massage with beautiful,sensual,and qualified Massage therapists.

WHAT IS TANTRIC MASSAGE?

Tantra is an ancient path af self development that regards sexual energy as the primary manifestation of our life force.This life force is a powerfull current of energy that flows through us all.When you are in harmony,this energy is 'woven' whith the energy of other people and all the life forms around us.

The term Tantra implies that we can weave all the different threads of our existance into a more satisfying whole.Tantric massage is easy to grasp once you experience it – simply stop thinking and start feeling.Focus on the present moment,as you'll feel more vital when you wholeheartedly live in 'now'.Be sensually aware of your body,and express your sense of aliveness and passion through it.Reconnecting with your body is positive way via your senses gives you a surge of wellbeing and energy.Sexual energy is a fundamental indicator of your level of vitality, and when your body is vital and eroticized you will feel great!

Tantric Massage London is the best way to relax and forget about everything!
ENJOYING THE AMAZING TANTRIC MASSAGE
To fully enjoy the naturist Erotic Massage in London just relax.One of the best reasons to receive an erotic and sensual massage is to practice receiving without having to do anything.

Tantra (Tantric massage) is an ancient Eastern way of life and philosophy, which has gained tremendous popularity in the Western world in the past few years. Today, you can find Tantra massages offered in almost every large city across Europe.This is an art rather than a religion and even though it has deep philosophical and spiritual aspect, anyone can enjoy the exercises and the massages without having to be a follower. The tremendous benefits of the traditional rubdowns have been proven and are well known, but the Tantric sessions are quite different. Their main strength lies in the fact that each session is approached with an open mind and there are no "barred" zones. The receiver is encouraged to surrender completely to the sensation, and let his or her sexual energy be guided and channeled by the therapist. Sometimes, the various techniques could be used to address certain health issues too, but the main goal is to awaken the senses, release any built-up tension, and arouse the sexual energy.

The Tantric massage for men often incorporates the infamous Lingam massage, where the man's male sexual organ is touched and massaged, the main purpose is not to achieve an orgasm or sexual relief, although if that happens during the session, it is a welcomed and normal response. The purpose is to channel the sexual energy, and teach a man how to enjoy being touched and receive, every treatment ends with the receiver reaching a state of physical and emotional harmony. The success of each therapy depends on the bond, which is established between the receiver and the therapist and this bond is often strengthened with breathing exercises or meditation, which could precede each session.

The Yoni massage, which is the ultimate erotic and Sensual massage london for women, is also practised in the Tantric massage. Again, the session does not have to follow specific rules or be restricted in any way – the Yoni massage is practised only if the receiver is comfortable with receiving it and there are no expectations of sexual relief or orgasm. Often, the Yoni massage is used to break the full body massage, which brings the receiver to a state of arousal and back to calm numerous times during the therapy.

According to the Tantra followers, the main goal of the Tantra is to use numerous techniques such as Yoga, massage, and meditation in order to achieve complete control over one's own being and reach absolute spiritual perfection. These techniques could take years to master and often the devotees are guided by a guru in order to receive guidance. For all type of Tantric massage London, erotic massages London, sensual massages.
OUTCALL FOR ALL CENTRAL LONDON AREAS
Outcall Tantric massage service also available in all areas of  London especially in South London and Central London ,Victoria, Vauxhall,Batersea,Chelsea,pimlico, Wandsworth,Clapham,Waterloo,Pimlico,
Earls Court,Victoria,Chelsea,South Kensington,Westminster,Knightsbridge,Notting hill Gate,Charing Cross,London Bridge,Stockwell,Oval, and many more….

Massage Services

Tantric Massage

Lingam Massage

Prostate Massage

Nuru Massage

Soapy Massage



Featured Local Businesses
95 Iffley Rd , London, London W6 0PD, United Kingdom
Marylebone , London, London NW1, United Kingdom
Gloucester Place , London, NW1 6DS, United Kingdom
/logo2.png
0
0
Tantric Massage Guide
/logo2.png
Tantric Massage Guide
2022-08-21 08:12:15
2022-08-28 06:47:22
Sky Tantric Massage London