Butterfly Asian Sensual Massage London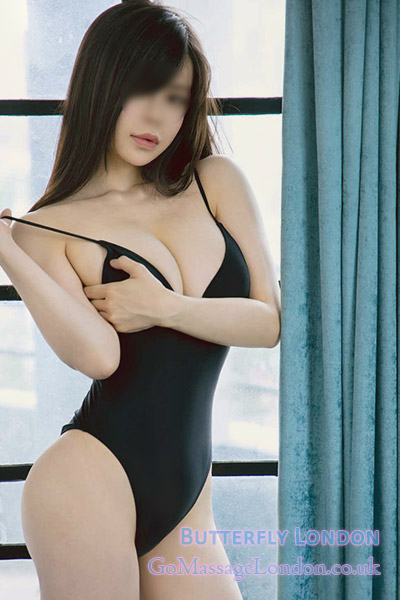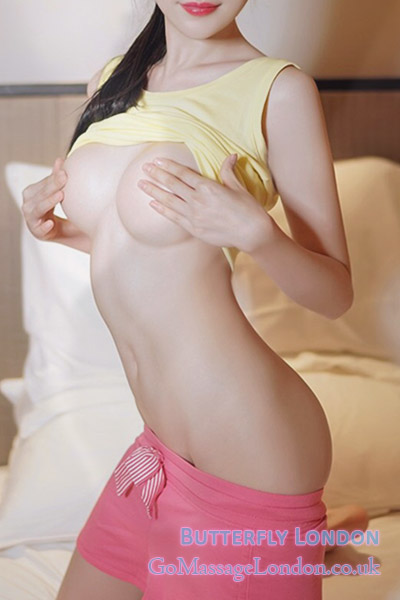 Contact Information

Opening Hours

Monday

10:30 am - 2:30 am

Tuesday

10:30 am - 2:30 am

Wednesday

10:30 am - 2:30 am

Thursday

10:30 am - 2:30 am

Friday

10:30 am - 2:30 am

Saturday

10:30 am - 2:30 am

Sunday

10:30 am - 2:30 am

Client Gender

Massage for Women

Massage for Men

Massage for Couple

Incall or Outcall

Incall Massage

Outcall Massage

International Travel

Detailed Information

If you are looking for a nice massage parlour for erotic massage or nuru massage in London, you should visit us – Butterfly Asian Sensual Massage London

We are group of oriental Goddesses and we practise our Tantric Massage London, Taoist and nuru massage at the London Sanctum of massage Enlightenment where we recognise that, when it comes to relaxation, stress relief and sexual pleasure, everyone is different. We therefore tailor our sensual massage London therapeutic sessions to meet your unique needs, creating a personalised and erotic massage London service whether you are a novice or an experienced practitioner. At the forefront of our approach is the aim that our sessions should be fun and, particularly for a beginner or somebody visiting us for a first session, friendly and easy to understand.

We began as Tantric Therapists in North London in 2012 and now enjoyed our Tantric journey and lifestyle so much that we have recently trained in Taoist Practices and are also qualified Nuru massage Therapists.

We currently specialise and are fully qualified in the arts of Tantra and Tantric Massage, Taoist Practices and Taoist Massage and the art of erotic massage. In order to maintain a truly personal approach we are the sole practitioners at the London Sanctum so you can rest assured that the person you speak to when booking the appointment is the person you will see for your therapeutic session.

Our desire is to enlighten you sexually through the sharing of any or all of our practices in order to heighten and prolong your sexual pleasure or to dispel any sexual fears or issues you may have. Our proven therapies and techniques will ensure you are relaxed yet energised and rejuvenated and can lead to improved health, vitality and longevity of life.

We welcome men, women and couples to all our sessions regardless of whether you are a beginner or an experienced practitioner.
Where we are
Our London discreet massage center is based in north London and is easily accessible from Holborn, Tottenham Court Road and Kings Cross London Underground. It is a temple of tranquillity, an oasis of calm in the heart of the city of London.

In 2015 We have new massge parlour in Marylebone area, west London , if you require an incall service ,you may visit us in Marylebone, nearest station : Marylebone station, Baker street tube station.

Outcall Massage: We also provide massage service in Heathrow airport, you may require an outcall service if you stay in hotel in central London or airport.
What we offer
We offer a range of therapeutic services and are fully qualified practitioners of each discipline. Each therapeutic session with us will be sensual and erotic and will bring you sexual enhancement, spiritual development and the ability to achieve sexual ecstasy. All our sessions are performed from the heart with integrity and sensitivity to your particular needs and desires.

Here is a brief overview of each therapy and its relevance to you. Do click on the links to give you a more in-depth explanation of each session.

Nuru Massage: This is a very sexy session we learned in Japan, the session will be performed by young oriental lady(s) and the nuru gel will be apply to your whole body. Our attractive girl will give you an erotic massage you will never forget, bringing you into a state of relaxation and excitement. It is truly a unique experience set in an erotic and ambient atmosphere so that we can make your experience with us even more fulfilling.

Tantric Massage: Our Tantric Massage in London will pamper and pleasure you, leaving you relaxed yet rejuvenated, not to mention giving you the most sensational orgasm of your life! It provides wonderful, sensual and energising pleasure to everyone and has particular benefits for men who wish to overcome premature ejaculation or generally prolong their sex sessions.

Taoist Massage: Tao practices enable you to channel your energy – recycling, increasing and conserving it until it is transformed to a higher form of energy. Through practice they will enable you to become multi-orgasmic without ejaculating and offer a way of perfecting your inner self, allowing you to reach higher spiritual levels.

FULL service tantra: All in one package – These sessions are of particular benefit to anyone experiencing any sexual issues including, but not limited to, relationship problems, sexual performance fears, inability to get or maintain an erection, inability to orgasm. They are relaxing, stimulating and stress relieving and have the ability to ignite your sex life!

Massage Services

Tantric Massage

Yoni Massage

Lingam Massage

Prostate Massage

Nuru Massage

Soapy Massage



Featured Local Businesses
Bakerstreet , London, London, United Kingdom
Gloucester Place , London, NW1 6DS, United Kingdom
Marylebone , London, London NW1, United Kingdom
/logo2.png
0
0
Tantric Massage Guide
/logo2.png
Tantric Massage Guide
2022-07-17 09:08:31
2022-08-28 06:47:15
Butterfly Asian Sensual Massage London