How You Can Properly Give Your Woman An Erotic Massage
Do you have a special someone in your life and want to show her how much you love her with a massage? There's not much more sensual than giving someone a massage. But, how about an erotic massage?

Why not give her an erotic massage that's bound to drive her absolutely batty?
What's an erotic massage? It's the erotic pleasure that occurs when a person feels a sensation on their skin. Bear in mind that your skin is the largest organ of the human body. It's got thousands of nerve endings, and a simple touch can stimulate all the senses.
Tips: To learn the secret of sensual massage we recommend you this book: [Tantric Massage For Beginners ]
8 Things To Ensure Your Erotic Massage Is Amazing For Both Receiver and Giver
Of course, to ensure that an erotic massage is amazingly beautiful, there are nine things that you need to keep in mind:
Trim your nails, making sure there are no jagged edges to them.
Place the massage oil in a warm bottle of water nearby to produce the gratifying sensation, as you'll be using it throughout the massage. (Using oil during a massage can enhance the pleasure the receiver gets. Water-based oils are considered better and don't have the Nonoxynol-9 ingredient that can lead to skin irritation.
Consider edible oil to use your tongue along the erogenous zones of the body.
Always maintain skin-to-skin contact when doing an erotic massage.
The area should have some ambience to it – play some soft music (perhaps some soft, soothing spa music), light a few candles and/or use some lightly-scented oil using a burner or erotic incense. In regards to the music, you need to make sure it plays continuously and no skips if you can help it.
Be sure there are no distractions – no phone, no natural light, etc.
Always have something to drink on hand – water, wine, etc. – to sip on.
Be patient and gentle. The process is meant to be slow in order to increase the sexual desire between the both parties.
Tips: If you want to get an erotic massage for yourself, you can ask your girl to give you a sensual body to body massage, or find a massage parlour in London to book a session.
How To Properly Do An Erotic Massage
The first thing men need to do is have their partner take all her clothes off. She'll need to lay down on a soft blanket that has been provided on the floor. The idea is to effectively reach every part of her body. A sheet should be placed on her backside. The sheet will need to be moved down as each part of her body has been massaged.
Remember, you should have your oil already warmed up. The warm oil will need to be applied to your hands, arms and chest while she is watching. The idea is to get her turned on. Place a minute amount of oil on your hands, rubbing them together to produce an even warmer sensation.
Now, slowly and gently glide your hands over her shoulders and neck, then up and down her arms. You want to have a rhythmic motion going on, and remember not to lose any contact with her body.
Be sure you work on her back, using long, deep strokes. Use your body for the pressure, lightly putting your chest on her back and allowing other parts of your body to lightly touch hers.
The sensations from your skin touching hers will be stimulating. Be sure you lightly kiss her jaw, then neck and down to her back…slowly and softly. If you want, use your tongue in a circular motion on her lower back. Lightly breathe up her spine until you reach the ear lobe where you should lightly kiss it.
By this point in time, she should be quivering from the ecstasy and you may be as well. If you've yet to break contact, that's good. Be sure to move down toward her legs, focusing on her butt. You want her legs to be spread open so that you can massage her inner thighs. If she's squirming, it's a good thing because the light sensation on her thighs is the involuntary result of the action.
It's time for her to get onto her back.
While she's doing this, you want to be sure your hand stay in contact with her body. Do you still have enough oil on her body? If you don't, then be sure you use your free hand to lubricate her chest, pouring it between her breasts. Use the oil here to massage the shoulders, working up and down her arms. Use the oil to lightly skim her breasts with using just the palm of your hand. Stop here and make circular motions on her erect nipples.
If she's loving it, it's time to move forward.
She's going to dislike you from moving away from here, but she's going to continue feeling the sensations in her nipples along with her vagina. Her vaginal area will be dripping wet, begging for you to penetrate it. It's not time though. She's liable to be breathing heavily, taking deep gasps as you kiss her stomach and move toward her inner thighs.
You know where to find her G-spot, right?
With her leg hiked onto your shoulder, and while you're kissing her inner thighs, you'll need to lightly massage her vagina's outer lips. Slowly go in and massage the G-spot. Find her clit and move it from one side to another.
Watch the reactions she has to let you know where you need to go and if what you're doing is working. When she gasps from pleasure, stop. You want to take your other hand and place it on the nipples, as they need some attention too.
At this point, she is literally begging you for your manhood. Don't give it to her fully… just a tease. She'll be arching her body to make it go in, but don't do it. Instead, tease and then have her get on her needs. Kiss the back and tease the nipples while you slowly enter her. Continue the teasing, being careful not to go in too far so you can continue touching the G-spot.
You know what to do from here.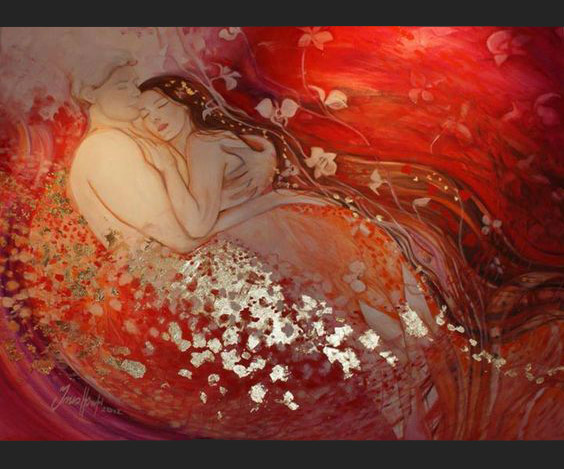 Most Important Tip:
The best tip you can get is not to screw it up like every other guy apparently does. Good luck!
/logo2.png
0
0
Tantric Massage Guide
/logo2.png
Tantric Massage Guide
2016-06-21 07:15:11
2016-06-22 06:37:36
How You Can Properly Give Your Woman An Erotic Massage