Tantric Masseuse Offers Her Take On Sexual Healing
According to Candy, who works as a tantric masseuse, it's important to have positive sexual energy – not just for the person getting the massage but for everybody around them.

Candy is known to her friends as the sexual doula. She lives in a West Village apartment that also serves as her workplace. Candy has a psychology degree but works as a tantric masseuse, which allows her to help people attain their ability to experience the sense of pleasure fully.
According to Candy, it is sex work but has a touch of healing added to it. She said many of her customers come to her for real problems they want to overcome. For instance, some are trying to move past a sexual assault trauma while others want to explore more of their sensuality.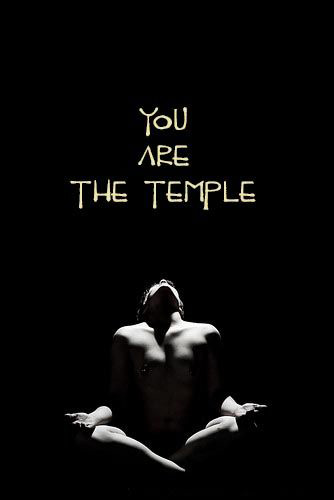 Candy, who has been described as beautiful, appears to have a firm grasp on reality. It's not that hard to understand why both men and women would come to her for their naked massage. Of course, knowing what to expect ahead of time helps her clients to put their minds at ease.
This wonderful tantric masseuse first works on the body's energy, allowing the emotions of her clients to rise to the surface. Once this happens, she starts working on their sacred spots – the prostate or G-spot.
Although her clients are naked, Candy wears a sheer lingerie along with gloves. She knows that some outcomes will happen. Candy said her male clients will come, but women have been conditioned to feel ashamed at their orgasms. She said women are numb and don't think they're doing things right.
The goal of the whole tantric massage is to feel whether or not there is an orgasm.
Her clients pay $375 an hour to enjoy the experience.
What Does Tantric Massage Put Attention On
Tantric massage is all about nerve stimulation of the sex organs – to produce new pathways to the brain. Candy said so many things occur during a tantric massage. She said many times it's to eliminate the blocks of a person's energy, so they'll want to embrace their sexual energy. It allows them to feel freer and want to express themselves – to feel alive, happy and turned on.
Candy said when darkness rules a person's life, it brings on anger and tears. However, Tantra is all about bringing the pain to the surface and changing into an orgasm. The tantric masseuse has been naturally curious about her sexuality and others' sexual dynamics – perhaps the reason she got into the art. She said her first tantric session led to an orgasm by the client. After that, they cried, and she held them. It was then Candy realized it was her calling.
Who Are Her Customers? What Do They Have To Say About Candy's Methods?
Most customers come to Candy because they heard from friends, family or co-workers about what she can do. Many of them are doctors, housewives, people who work a 9-to-5 job and other. For instance. Sara is a 50-something-year-old lawyer who began her sessions with Candy after a divorce.
According to Sara, her husband was verbally abusive toward her. Her attitude toward sex was that she sucked at it. It was his way of keeping me in my place, she said. Sara said she didn't know what to expect when she set up an appointment with Candy, but she felt at ease after talking to her. She said that Sara's voice was what was blocked, not her sexuality. Sara said she was able to move past the hump and feel free finally.
She said she's definitely happier.
No clients could say with total certainty that they were cured from what ailed them. However, all said they were important to the journey they were faced with. Candy said many of her testimonials are from women who suffered some type of sexual abuse. She said these women tend to be grateful for the safe place to release their pain and guilt. Candy said she'd seen a plethora of emotional breakthroughs.
Tess is one such woman. The 40-something-year-old woman has a job in the healthcare field. She started her work with Candy to deal with the sexual abuse she went through as a child. Tess said she did therapy and thought it worked, but she noticed she wasn't getting any kind of happiness when she had sex. She started to see Candy every month, and now she's far more comfortable with herself and receptive to people touching her. Tess said it's the best thing she could have done for herself – to health mentally and spiritually.
A Taboo Career
Candy doesn't share details of her career with many people. She's worried about her family's response as well as any legal issues that could arise if she made the career public. Although her intentions are noble, it's illegal to exchange money for sexual contact.
There's a taboo that surrounds the work, Candy said. People have real judgments.
Candy went to school in California to earn a tantric massage certification and hopes that writing about the experience and teaching classes will change things. Until then, she'll remain mum about what she does for a living and make sure her clients are happy.
She said not everybody will understand or believe the treatment works, but just one session is all it takes to change someone's mind.
/logo2.png
0
0
Tantric Massage Guide
/logo2.png
Tantric Massage Guide
2017-04-06 14:40:56
2017-04-06 14:40:56
Tantric Masseuse Offers Her Take On Sexual Healing