You, Sex and Sexism – the politics of massage
During a fascinating conversation with one of our regular clients about sex and sexism in the massage business, Rob (not his real name) made an interesting observation.
Rob observed that although he thoroughly enjoyed massages from women his best massages had always been from men and he couldn't understand why it seemed more difficult to find professional, reliable male therapists. Rob added that it wasn't anything sexual he wanted from his massages. He simply preferred the greater and more sustained pressure men were able to apply during a 60 or 90 minute session.

If he requested a masseur (male) he was typically offered a female. Many salons refused to offer one or bemoaned the lack of good male therapists. Quite often his request for a masseur was met with suspicion. So he wondered:
Did men shy away from working in traditional massage because it was perceived as a female pursuit? Were those men who tried to build careers as massage therapists seen as unmanly, perhaps prurient? Did the much higher ratio of men working as sports therapists compared to other disciplines of massage support this theory? We thought this topic worthy of an article because his experience has also been our own.
What makes this even more interesting is that culturally the West views massage as a mostly female industry.The attitudes elsewhere in the world are quite different.
Eastern massage vs Western medicine
Chinese culture has always viewed massage as of similar importance to traditional medicine. In fact for quite a long time massage was traditional medicine. It's practitioners were mostly men and held in very high regard.. To this day massage rooms and clinics are staffed by a mix of male and female practitioners. This is a normal and accepted practice with no sense of the men being in an unusual job. These clinics are visited regularly by the masses as part of their normal health regime… quite unlike the UK where massage is often considered a last resort for pain relief or an expensive luxury.
The Indian subcontinent shares a similar male dominance in therapy massage. Massage was practiced as medicine since 1000BC and remains an integral part of mainstream and holistic therapy to this day. More women have entered the industry as the middle class has grown and cultural attitudes have changed. The relaxation end of the industry is set to boom as the service/tourist industry sees heavy investment.
In contrast the West had thrown its weight behind clinical medicine as the only legitimate route to better health. Alternative therapy went into decline. Even with a revival of interest in massage in the 19th century largely due to North European studies into the benefits of massage, the medical fraternity had already fixed it's flag firmly to the mast of science-based practice. Men dominated the various fields of medicine and gave those women who attempted to join their ranks a tough time. While massage continued to grow in popularity it was never viewed as being on par with 'modern' medicine.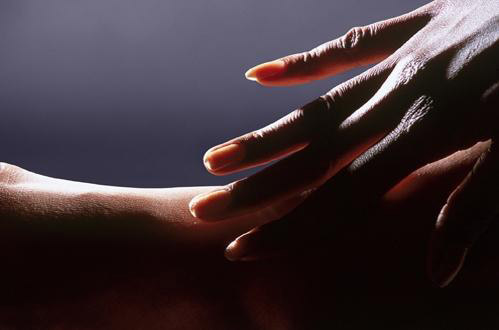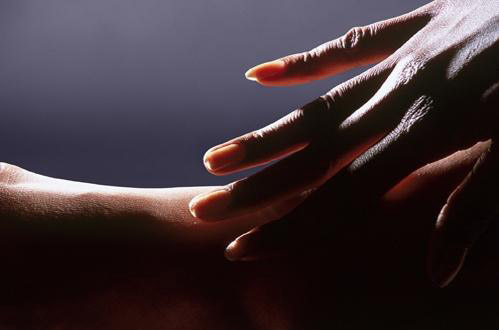 The 20th century saw massage take its place as a mostly elective therapy and of limited long term value for major ailments. The 21st century however, has seen renewed interest in massage as an alternative to long-term pain medication and its undesirable side effects.* It has also become popular as a beauty treatment. And this is where female dominance of massage therapy is cemented.
Massage in the 21st century
The health and wellness industry has matured into a worldwide colossus generating billions of dollars annually. Gyms, health spas, beauty salons, personal trainers, health food, food supplements, work-out videos, weight- loss programs, body building, body shaping, cosmetic surgery and a relentless image-shaping fashion industry has caused yet another shift in the perception of massage.
Today massage in its bewildering array of guises is seen as a must-have of those serious about self-image and self-indulgence. On the other hand massage therapy is increasingly used as an alternative to drugs as pain relief. Stress is now an acknowledged illness and massage is at the forefront in its control and treatment. Modern life, habits and routines now impose greater strains and stresses on our minds and bodies. Many are finding massage in its various forms to be an effective method for maintaining better bio-mechanical health and restoring a sense of emotional balance.
The disciples of this industry are predominantly female and they have adopted this industry as their own. Today a head count of massage students in most colleges reveals a similar picture; over 85% female take up of beauty and massage courses. Men are seriously out-numbered in the field of massage. Furthermore female therapists tend to have more modalities (techniques) in their armory than men, creating a greater pool of clients for themselves and out-performing their male colleagues.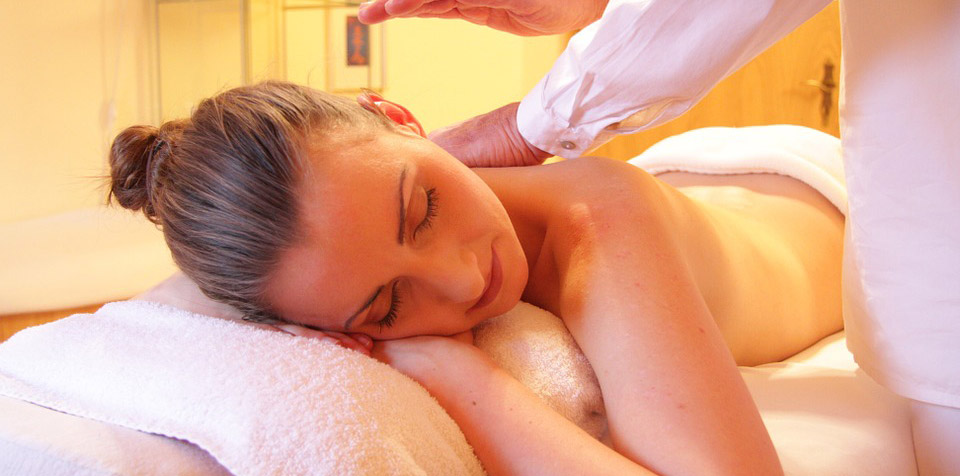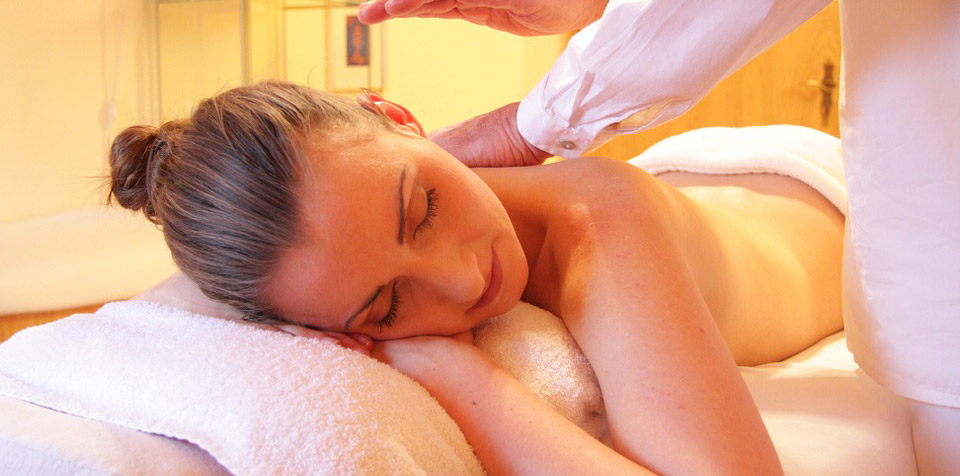 Which brings us back to Rob. He raises a valid point; men do tend to deliver a more powerful/intense massage due to greater upper body weight and strength. Even some of our female clients have commented that they wish masseuses (females) were stronger and therefore able to give deeper massages. Note: the wish wasn't to have a masseur instead. And most would refuse a masseur if one was offered. No one suggests that men aren't as qualified or professional as their female counterparts. So, is this sexism?
Without a genuine reason for choosing a masseuse over a masseur aren't we encouraging sexism in the workplace…even if that workplace is our own home?
It seems to be a definite trend as more women turn to massage for therapy, stress-relief and relaxation. As a company we have made effort to select suitable men and women. The pickings among men are rather meagre and those we do find seem set on working as sport therapists in a commercial setting. Mobile massage seems to be a less attractive and less lucrative option for men. This is due in part to the law of supply and demand. Many female clients specifically demand a masseuse (female) for a greater feeling of security while the majority of male clients ask for a masseuse also; forcing masseurs to look elsewhere for work. Those that remain tend to have their own practice; reducing further still the pool of talent available to companies like ours.
Personal safety and the sexes
A client will always want to feel safe with his/her masseuse or masseur. It's one thing to take whoever is offered at a salon or spa but when inviting someone to your home it's a very different matter. A client needs to feel totally at ease with his/her chosen body worker and so, many have defaulted to choosing a female. Does it mean men are not trust-worthy? Far from it! In fact, our female clients have expressed absolute confidence in the masseurs we have offered in the past. But if offered a choice, which is always the case, the masseuses tend to get the pick.
From the standpoint of most masseurs the odds are stacked against them. Unless they get a fair shot it's difficult to gain the experience required to advance in ones career or to build a sizeable client base. Employers find their hands tied as clients demand females; leaving their male therapists short of work. With female clients calling the shots and preferring to book female therapists there is still a long wait for true equality to arrive in the battle of the massage sexes. Some female therapists have acknowledged that the shoe seems firmly fixed on the other foot in the wellness industry. Would they wish to see equality? Rita seems to echo the general sentiment: "We paid our dues to be in a position to run the show. Maybe the guys need to pay theirs"
/logo2.png
0
0
Tantric Massage Guide
/logo2.png
Tantric Massage Guide
2018-05-13 14:03:10
2018-05-13 14:03:10
You, Sex and Sexism – the politics of massage